Background
In the COVID-19 pandemic there is a high risk of aerosol infection. In order to reduce the risk of infection in enclosed spaces, precautions must be taken to reduce the number of viruses, which can be achieved with, among other things, various ventilation strategies. This recommendation provides information on which special features have to be observed.
Classification of Controls

Decision Matrix Ventilation Strategies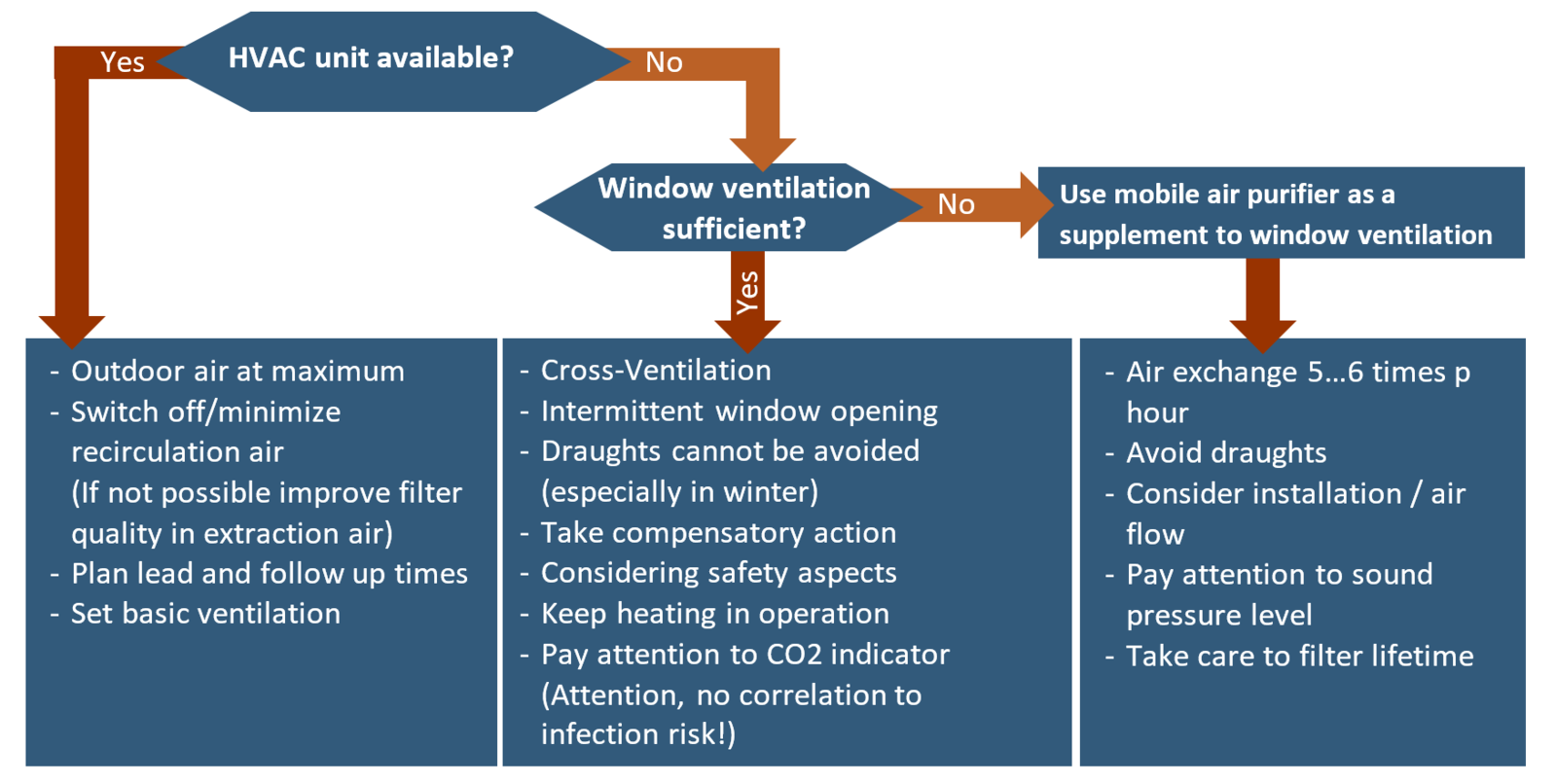 Restrictions
This recommendation does not claim to be comprehensive, is not binding and does not replace qualified consultation. It serves as an assessment of possible courses of action.We would be pleased to advise you individually!